Highlights from our projects
Global Open Data Index
The Global Open Data Index (GODI) measures and benchmarks the openness of government data around the world, and presents this information in a way that is easy for citizens to understand and use. In 2016 we gave the GODI a methodological makeover. We adapted the survey questions to reflect the vital need for more useful data by introducing essential data characteristics upon which specific datasets are evaluated. We also added qualitative fields to understand better the population of our submitters and the data they require. These steps will ensure the GODI is a more comprehensive civil society audit and a useful tool to encourage dialogue between data publishers and civil society.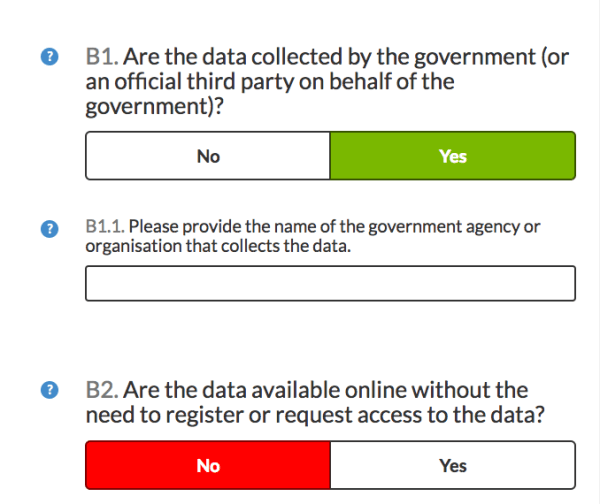 In 2016 we upgraded the open data census and created a new survey platform. We improved the survey user experience with a new look and feel. We also applied this design change to all of our Local Open Data Index instances as well.
We have been experimenting with a new schedule of submitting to the Index, starting in November and finishing in January. With over 90 countries already submitted, we are now in the process of the review phase. Mark your calendars! We are aiming to publish the Index results on May 2nd, 2017.
OpenTrials
OpenTrials is a collaboration between Open Knowledge International and Dr Ben Goldacre from the University of Oxford's Evidence-Based Medicine Data Lab. It aims to locate, match, and share all publicly accessible data and documents, on all trials conducted, on all medicines and other treatments, globally. OpenTrials launched in beta at the World Health Summit in October 2016. Anyone can now visit OpenTrials.net to find out more or go to explorer.opentrials.net to test out the OpenTrials search tools and API.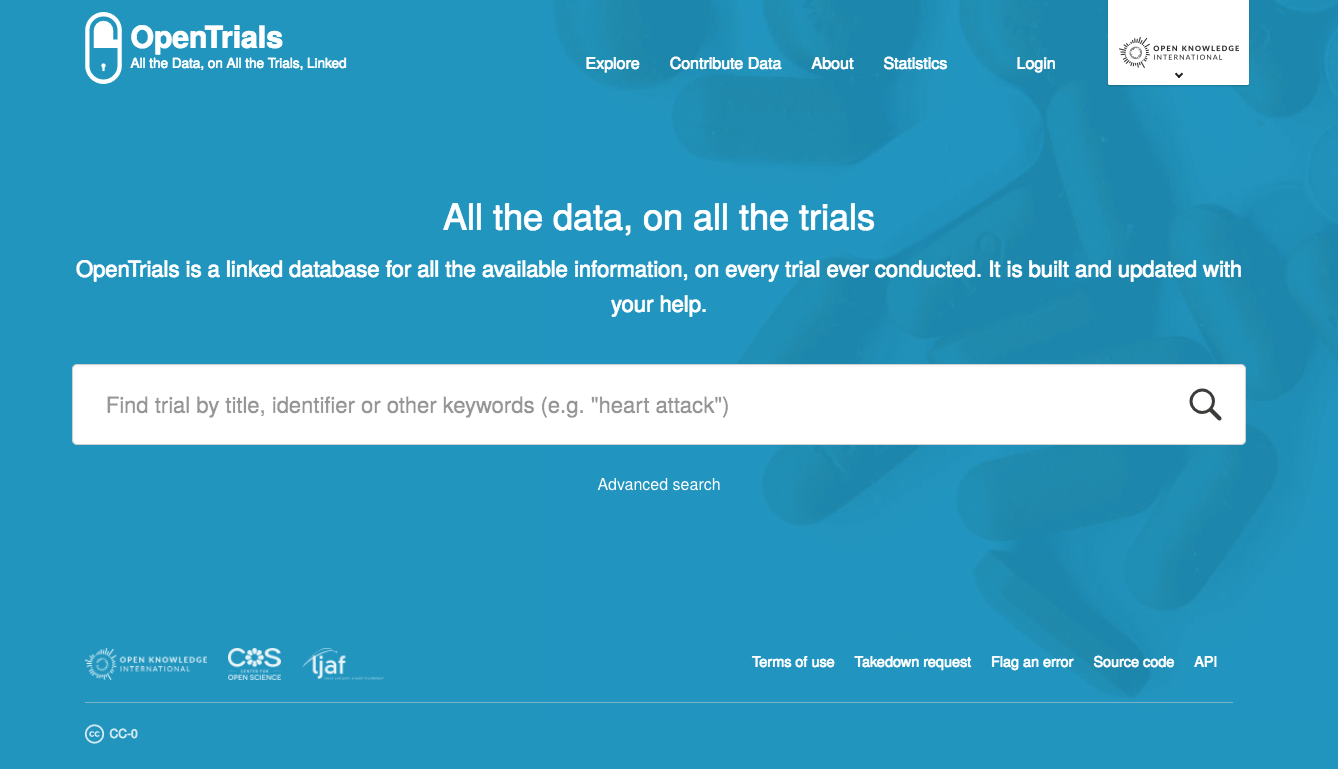 The OpenTrials team also built the OpenTrials FDA prototype - created in partnership with Dr Erick Turner of Oregon Health and Science University. 'OpenTrials FDA was one of three finalists competing for the 2017 Open Science Prize. More details on the Open Science Prize can be found on our blog'
Frictionless Data
Frictionless Data is about removing the friction in working with data and is a technical approach based on the Data Package standard— a containerization format built around existing practices for publishing open-source software. 2016 was the first year of a two-year grant from the Sloan Foundation to explore the use of Data Packages in research.
A major milestone for the project this year was the development of v1.0 of the Frictionless Data Specifications which was the result of the collaborative working group established to complete the task. We have built core libraries in Python and JavaScript, complemented by additional libraries in R and Ruby, built and maintained by our technical partners. This year saw the continued development of key tools for reducing the friction in working with data including Good Tables and The Data Quality Dashboard.
We have embarked on pilot partnerships with organisations including DM4T, The Pacific Northwest National Laboratory and The Western Pennsylvania Regional Data Center in order to trial our approach and tooling. We were co-organisers of csv,conf,v2 in Berlin in May, and hosted a hackathon which gave us the chance to give hands-on support to those interested in learning more about the project. We also co-organised a session at SciDataCon in Denver, USA, to share perspectives on barriers to data sharing with the research data community and present work on the project.
Frictionlessdata.io has been launched as a home for the project and includes an extensive set of tutorials and case studies designed to give people access to everything they need to know about the project.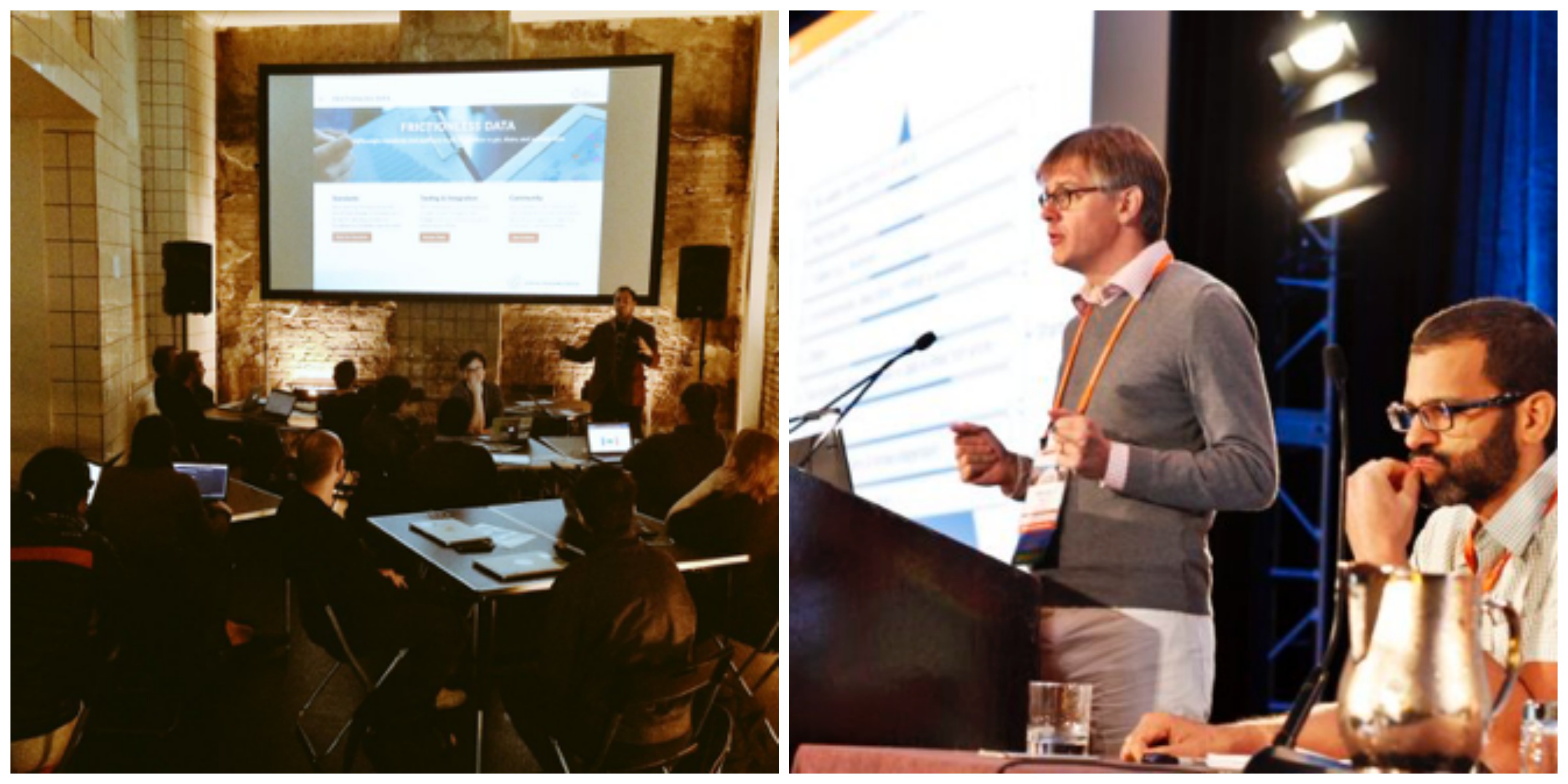 Open Spending
OpenSpending is a free and open platform for citizens looking to track and analyse public fiscal information globally. In 2016, OKI launched the new OpenSpending Next website. The new OpenSpending platform was presented at several data events and conferences across Europe we held several calls with different Open Knowledge Network chapters to introduce the new OpenSpending tools.
OKI collaborated with the Global Initiative for Fiscal Transparency (GIFT) and the World Bank Boost Initiative to develop the Fiscal Data Package, a specification that enables the publishing and consuming of fiscal data. As a direct result of this collaboration, OKI piloted the Fiscal Data Package with the Federal Finance departments of four different countries (Mexico, Uruguay, Guatemala and Croatia).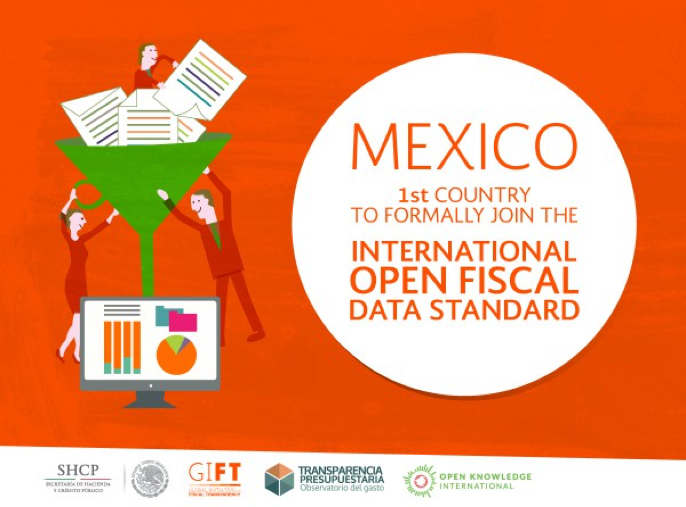 In the last year OpenSpending has strengthened its ties with the fiscal data team at OKFN DE to work on increasing fiscal transparency in the EU. This resulted in subsidystories.eu, a project funded by Adessium. The goal is to increase transparency in the EU by unravelling how the European Structural Investment Funds are being spent at the local level.
OKI's involvement in the Horizon 2020 project OpenBudgets.eu has lead to several technial and non-technical contributions in an endeavour that involves 9 organisations across Europe. OpenBudgets.eu will provide an open-source software framework and accompanying SAAS (Software-As-A-Service) platform for supporting financial transparency, thus enhancing accountability within public sectors, and as a result preventing corruption.
School of Data
School of Data has both grown and matured in 2016. It has grown with the addition of 4 new official member organisations from South Africa, Nigeria, Turkey and Latvia. It has launched projects with several new partners (including DataShift, NRGI, Internews). And the School of Data network has seen an increase in activity through our Member Support projects.
School of Data has also matured in the last year with the redesign of the School of Data website and an update of its visual identity which highlights better our network, programmes and methodology. The School of Data Fellowship programme has continued to develop in 2016 with nine esteemed fellows from across the world tackling data literacy in different contexts.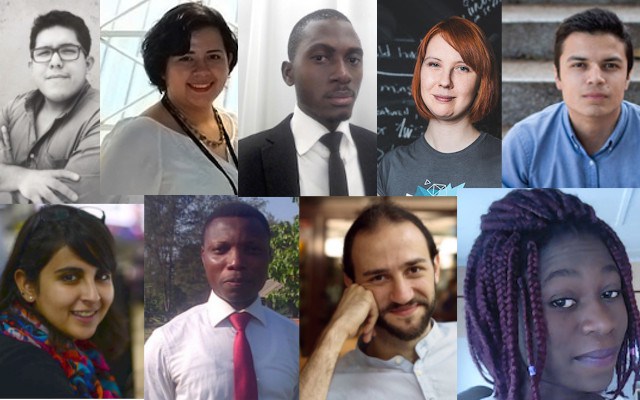 Through all this School of Data has kept its commitment to support CSOs and journalists across the world in order to increase their level of data literacy. School of Data has also kept its commitment to advancing knowledge about data literacy, unveiling at IODC 2016 the Data Literacy Activity Matrix, which describes the added value of different types of data literacy activities. In early 2016 we finalised our guide to mobile data collection produced as part of the 2015 Fellowship. In 2017 we're launching our first official cohort of Data Experts, a programme similar to the Fellowship but which focuses on supporting high potential CSOs to grow their data capacity and deliver concrete data projects.
CKAN
2016 was an exciting year for CKAN, the open-source platform for sharing data. There were many new CKAN-powered portals announced, including high-profile ones like the European Data Portal, which harvests the metadata of Public Sector Information available on portals across all European countries. But we also saw CKAN being used in more and more different contexts, from environment data to regional hubs. 2016 also saw the release of a new stable version of CKAN, 2.6.0, which included several performance and bug fixes, and also new versions on several popular extensions.

The main community event around CKAN was CKANCon, a one-day conference that took place as a pre-event of the International Open Data Conference in Madrid. More than 75 attendees gathered for presentations around CKAN use-cases and to take part in discussions around technical issues and the project's future. The conference highlighted how CKAN is helping different organizations to publish data and build communities around it. All slides from the presentations are available on the event website and the recorded sessions are available in the IODC YouTube channel.
Open Knowledge International is part of the CKAN Association Steering Group and it is actively contributing to community building efforts around CKAN, helping onboarding new developers, writing documentation and drafting a roadmap for the next few years. The main goal of all these activities is to ensure a vibrant and active community around CKAN that will ensure its sustainability for years to come. Under-the-hood work is already underway in 2017 to migrate CKAN to a new, more modern and powerful web framework that will make contributions easier.